Making a kratom tea is one of the best ways you can get the most out of your kratom. Kratom is a popular substance that has both relaxing and energizing effects. Its application and dosage depend on the strain you get. However, kratom in its powdered form is an extremely versatile substance and can be used for a variety of things. It is most enjoyable and soothing when you prepare it in the form of a tea. Before you decide to prepare kratom tea, you must understand that there are alkaloids present within the kratom substance. These alkaloids are usually very stable at high temperatures. This allows kratom to maintain its potency even at high temperatures. However, we will equip you with all the information you need to prepare the best kratom tea in this article. Let's explore more in the subsequent sections.
One thing you must understand is that the use of kratom depends on the effect you want it to have on you. Kratom is one substance that affects everyone differently. So, you need to find out which dose works best for you. However, the following dosage acts as a great starting point:
1-2 grams of Kratom:
A mild and normal effect in the body
2-4 grams of Kratom:
A fairly mild and reasonable effect.
4-6 grams of Kratom:
A normal dose to work with as an average user.
6-9 grams of Kratom:
A strong effect in the body.
9+ grams of Kratom:
A very strong effect; you must be careful when taking this dose.
How To Make The Best Kratom Tea?
The process of making a kratom tea is simple and easy to follow. However, you will need the following ingredients:
A strainer or coffee filter paper
A small saucepan with pouring spout
Optional ingredients: honey, cinnamon, sugar, or anything you want to flavor it with.
Pour 11/2 cups of water into the saucepan and squeeze the juice of your lemon inside.
Take the water to a simmer and add your pre-defined dose of kratom powder.
Stir up the mixture of kratom and the lemon juice and allow it to simmer for another 15 minutes.
Take the saucepan off the heat source.
Put the strainer over the mug and slowly pour the kratom tea. This will help to retain any residual powder to ensure that your tea is clear and free of sediment.
Lastly, add anything you want to adjust the flavor with to the tea.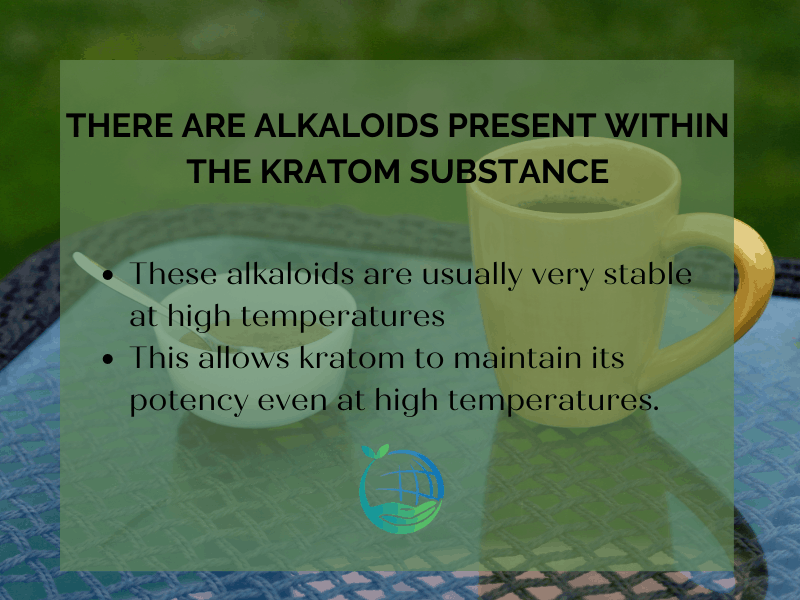 Get The Best Kratom From A Trusted Vendor To Prepare The Best Kratom Tea
If you are a great fan of kratom, you can explore more about kratom usage by preparing tea from it. For the best experience, you should get quality kratom. In this case, we would recommend that you purchase your organic kratom from Get Kratom Today. You can then follow the guidelines highlighted in this article to prepare the best kratom tea you crave.